Our stay in Durban has been really lovely. I've just woken up to the gentle sound of the Vuvazella (the trumpet like instrument which the South Africans live by), which gets progressively less gentle as the day goes on. I'm looking out on Durban's golden South Beach which has been an eclectic mix of the Aussie and German fans along with African culture and Indian influence (yum to chicken tikka burgers!).
We got here on Saturday night to a warm beach vibe and had an awesome time drinking R15 Beer (A$2.5) at the Fifa Fan Fest watching USA vs England. We found some other Aussie counterparts and headed up to a bar and exchanged some World Cup Fever with the locals.
The nerves started to rise the next morning as we would soon find out our fate against Germany. We felt pretty comfortable all day as the ratio between Germies and Aussies was about 50/1. We gave any German in sight a serving of Aussie love in the form of friendly chanting, perhaps we knew we had better give it to them then as after it might not be so possible.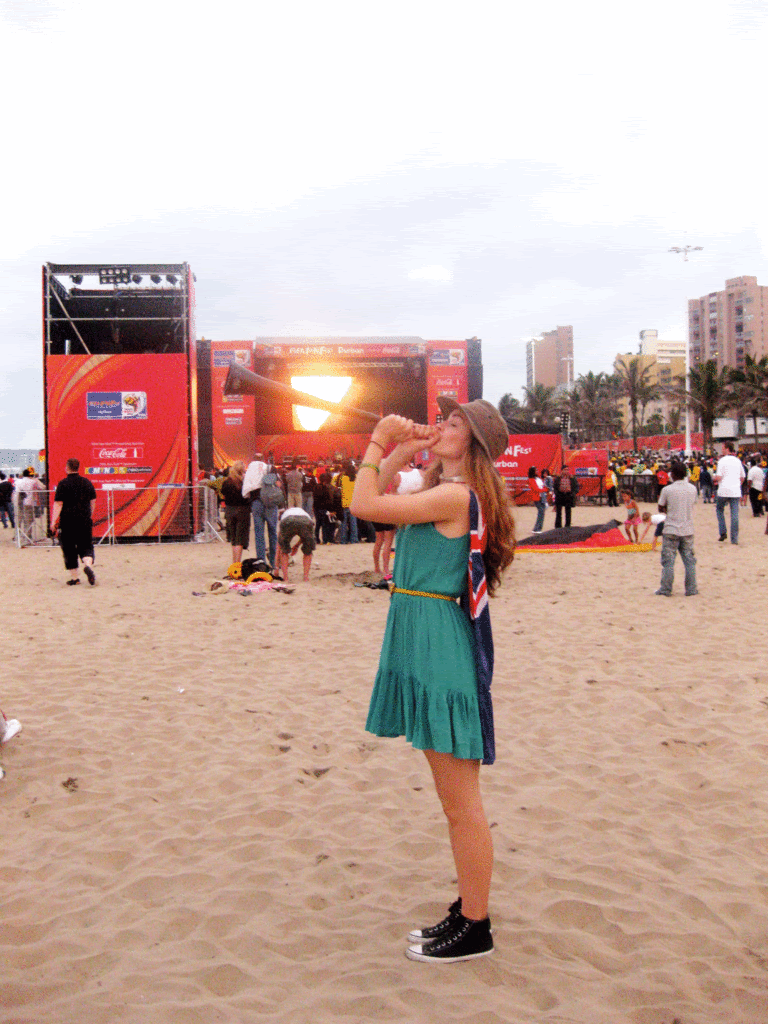 A rather hefty set back came my way in the afternoon when we nestled down to check out our other competition Serbia vs Ghana, at the Fan Fest. There I was just chilling with Shazza (for history click here), had just taken a bite out of my Borewores roll and this Yarpie South African/German Bogan runs up and tackles her! POP. Poor Shazza deflates down to her minimal packet self and dies. I was devastated and actually gave the guy a fair bit of stick, he didn't seem to the realise the significance and walked off and laughed with his mates.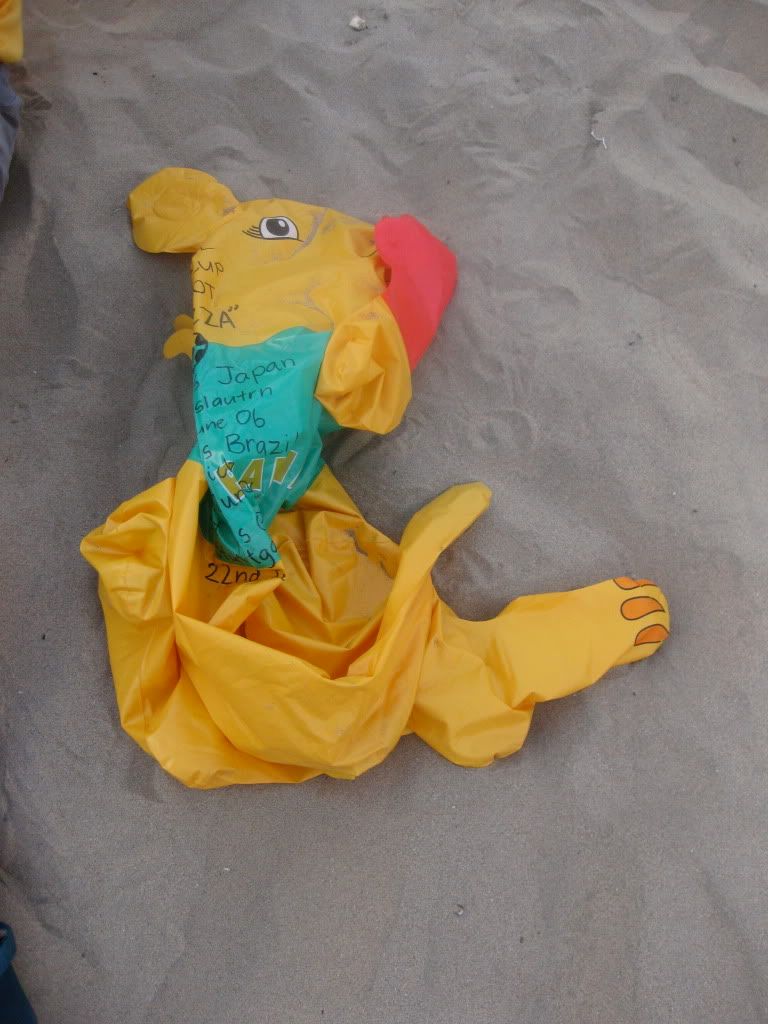 I cheered up as the evening went on and we headed out to the stadium around 7pm, the earliest I've ever been to a game before kick-off. There were thousands of Aussies, far more than the Germans, plus I think we had got a lot of the locals on side. Unfortunately, that wasn't enough… It was pretty hard to watch while Germany put us on a slow roast. And what's worse is that I don't even think we played that badly. We had a few chances early on and if we'd been a little lucky and got one in it could have been a different game. No doubt though, the Germans' clinical style was something we could not compete with.
The walk home was an effort. I'm sure the bus trip for the Socceroos was even worse. The Aussies let the Germans do the work on the way back - lucky we did get ahead before the game!
The defeat won't hurt us, still wearing the green and gold today.